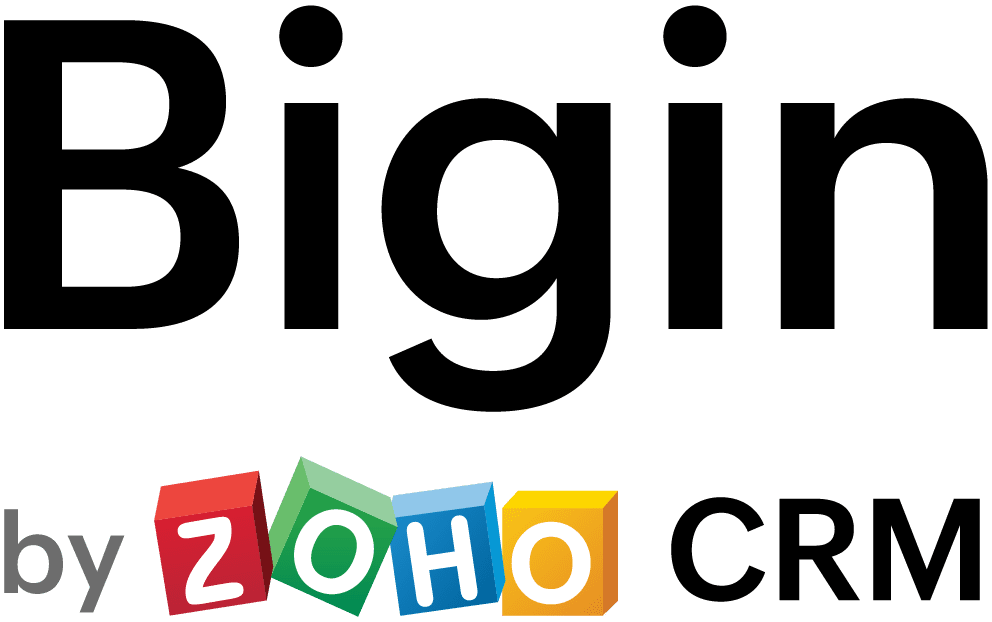 Extremely easy setup plus comprehensive sales tools to help you sell.
Start today, be in business tomorrow, make sales with full reporting built in.
Yes, it tracks emails sent and received, including mass mailings.
From 1 to 1000 sales people and beyond - no upper limits.
Integrates beautifully, Upgrades in place. Only $7 per user per ​month
The BIGIN Overview Video
BIGIN is a brilliant starter system for sales success ​and easy management.
​
BIGIN Customers are excited and happy!
​
​
About Bigin upgrade-ability



​Bigin is a great first step - practical proof of how terrific it feels to have a system that really works for you. But at some point you may want more...
​
Bigin is a very straight forward system to install yourself. You will immediately gain the insight you need and the universal go-anywhere access that your salespeople and administration need.
In the future, once you have proven that this system is truly wonderful and easily adopted, you might find that you want to use other integrated Zoho Products to develop similar efficiency and ease of use in other aspects of your business.
Prodigm has been a Zoho Partner since 2011. over one hundred and fifty Zoho projects later we have developed insight and expertise for these Zoho Products, most of which we have installed and setup for clients several times in the last 12 months :
Zoho CRM - like Bigin, but the "Flagship" Zoho CRM product, the central data storage of absolutely every transaction in your company with feeds of transactions from:
Accounting - Zoho Books and Zoho Inventory
Projects - Zoho Projects and Zoho Sprints
Emailing - Zoho Mail and Zoho SalesInbox
Mass Emailing and Campaign Automation - Zoho Campaigns and Marketing Hub
Customer Service requests and Tickets - Zoho Desk
Custom development - Zoho Creator
Online meetings and coordination - Zoho Meeting, Zoho Cliq and Zoho Showtime
Word processing and Spreadsheets - Zoho Writer and Zoho Sheets
Web forms and Surveys - Zoho Forms and Zoho Surveys
Document signing and integration - Zoho Sign
Online store - Zoho Commerce
Website building and maintenance - Zoho Sites
If you want to discover what more we can do for you, please book up a free 30 minute consulting meeting by Zoom or equivalent using the link below.
​​
Get your version of Bigin now!​